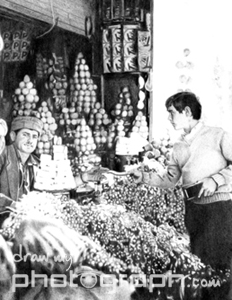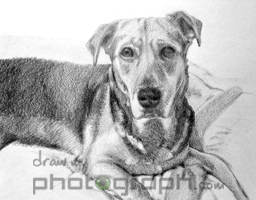 Do you possess such a special photograph
that you would like to see it transform into a
custom, priceless gift for that special person
on that special occasion?
Simply e-mail or mail us your favorite portrait, snapshot, or
old photograph to be carefully rendered by renowned and experienced professional
Anthony June
into a top quality
work of art using professional-grade pencil, colored pencil,
ink, or paint on canvas at your specifications!
EASY ORDERING - DONE IN 2 WEEKS OR LESS REASONABLE PRICING STARTING AT $29.99!
REPEAT CUSTOMERS ENJOY 10% OFF FOR LIFE!
MONEY BACK GUARANTEE
Need a last minute gift?
Ready-made
ART FOR SALE
as low as $9.99 is now available and rush order custom drawings can be shipped in as soon as 48 hours!
Contact us NOW
!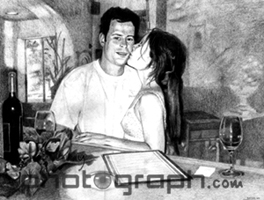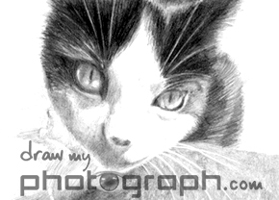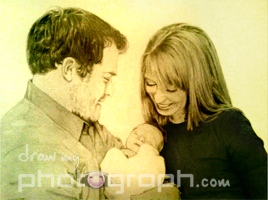 The artwork is amazing! Thanks so much for your rush and such great work. It made out for such a great mother's day gift! This is the first piece of family art and will be cherished forever. - Terry D., Massachusetts

Thank you for visiting DrawMyPhotograph.com - Your ultimate source for the commissioned family and baby portrait, dog or cat drawing, painting, and any specialized art you seek! Done exclusively for you by Anthony June - portrait and sketch artist, pencil artist and painter.

Enjoy a tour through this site! - If you have any questions, please feel free to contact us!